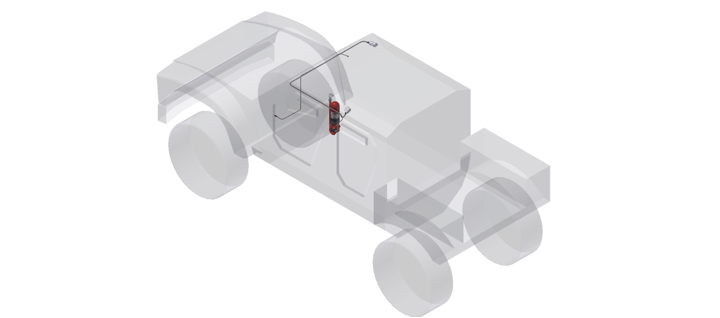 Crew Compartment
The Amerex Defense CREW Automatic Fire Suppression System is the latest technology being installed in military tactical and combat vehicles.
Microprocessor based electronics enable flexibility to fit specific system configurations and operating logic to protect various types of crew compartments. In single zone applications, this is often done using a combined detector and controller in a single device. Larger systems operate multiple zones using a central control panel. All configurations can be equipped with a backup battery for AFSS operation after vehicle shutdown.
The system operation is ultra-high-speed for protection from both explosive events and slow growth fires.
Products