Tyler Union recognizes first Apprenticeship graduates
Tyler Union recognizes first Apprenticeship graduates
May 19, 2021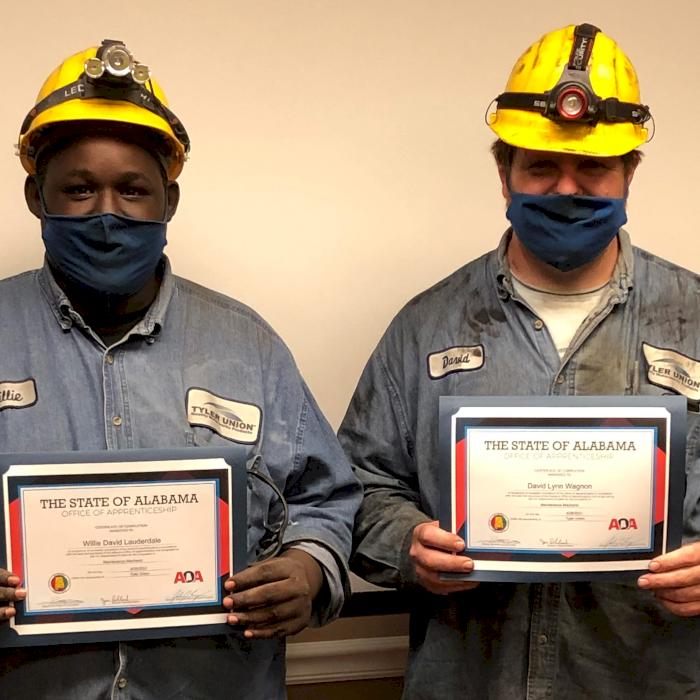 Photo: (Pictured L-R: Willie Lauderdale and David Wagnon)
Tyler Union team members David Wagnon and Willie Lauderdale were recognized in a certificate presentation ceremony on May 19. They are Tyler Union's first graduates from the Apprenticeship Program having completed the Maintenance Mechanic Apprenticeship requirements. They both have bid  on open Millwright positions at Tyler Union.

The mission of the Alabama Office of Apprenticeship is to expand the use of registered apprenticeships in Alabama industries. It is a program providing quality career training to enable workers and employers to prosper in pursuit of the continued economic development in Alabama.

Congratulations David and Willie!